OLD LINEN MILL
Collections
OLD LINEN MILL
Buyer Testimonials
I love it!... What else can I say if it's the third skirt I buy!... This time in white. Wonderful fabric, design and sewing. It's still one of my favorite stores. Thank you!
This is such a wonderful jacket. It is my first order from this shop and has exceeded my expectations! I love the substantial weight, the flattering cut, drape, craftsmanship and color. I sent measurements and asked for a little extra length in the sleeves; it fits perfectly. Thank you for the complementary fabric swatches too. Because the jacket is so fantastic and because of the swatches, I placed my second order! Thank you so much!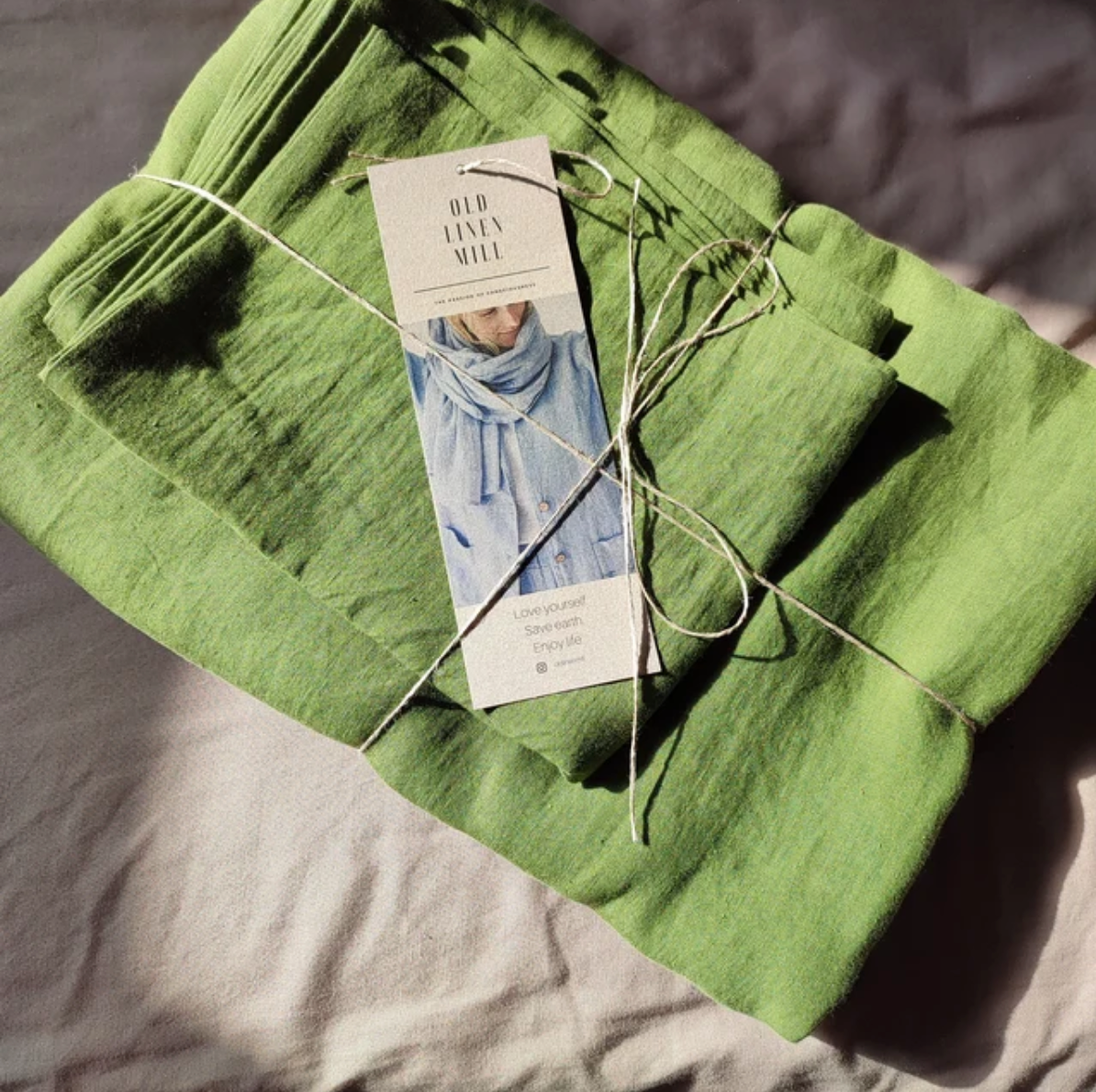 Absolutely beautiful...I've been looking for quality linen bedding in a rich green and this does not disappoint!! Stunning colour💚.. arrived immaculately packaged with a lovely set of swatches to tempt me even more. Worth the cost.. I will not use until I move to my new home but I am sure these wonderful pieces will be well loved for years to come.. thanks OLM 🌟🌟🌟🌟🌟
Wow! I love the color, the aubergine is so special. I had the dress adjusted to my personal preferences and am overwhelmed by the grandiose implementation. I'm a total OLM fan and I'm sure I'll order more often. My expectations have always been exceeded. Add to that the friendly customer service. ❤️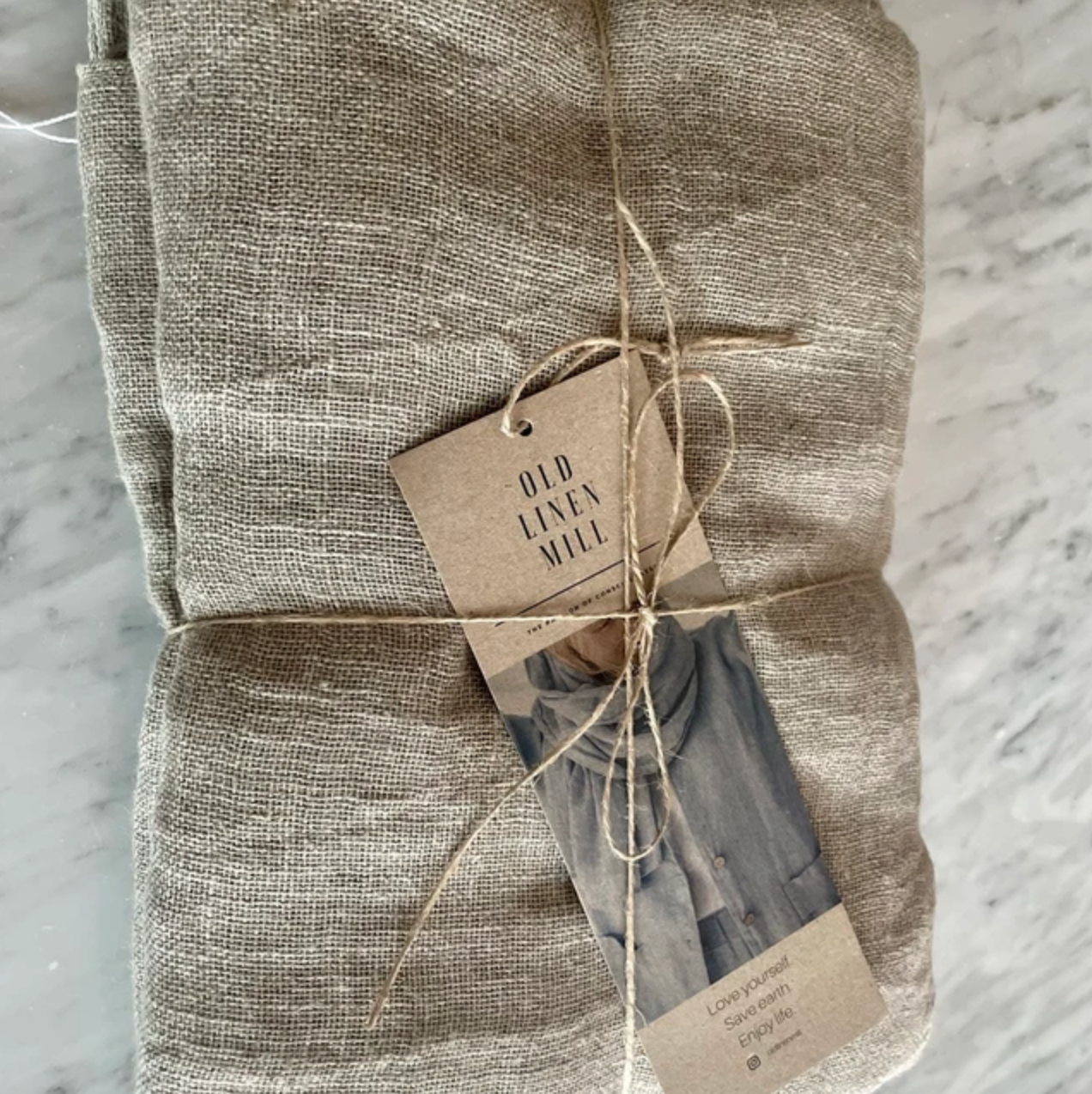 The second time I order these beautiful curtains of excellent workmanship. There were problems with the shipment but fortunately resolved thanks to the always available customer service. Advise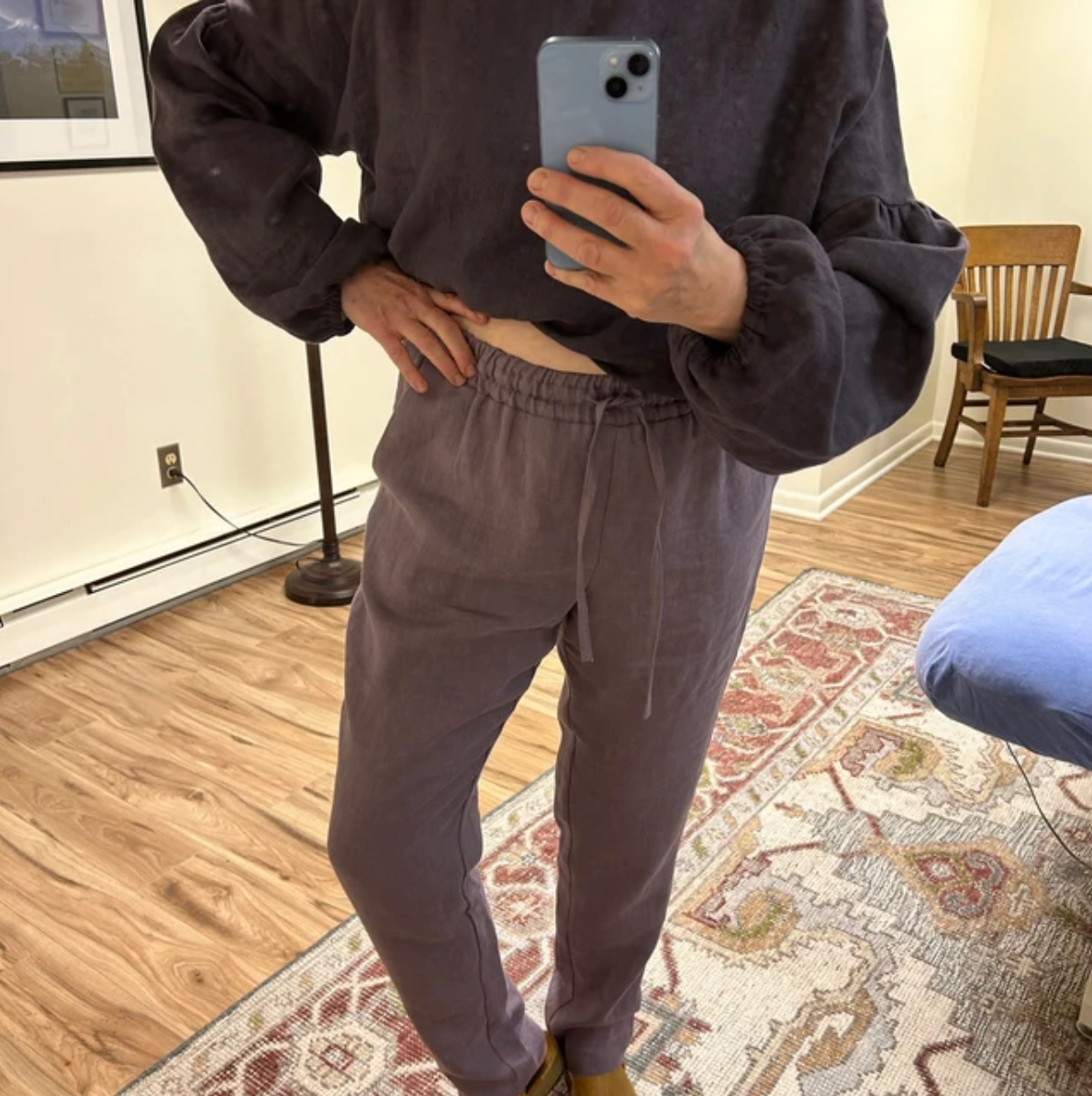 Another winner! I ordered a size L and supplied my height and measurements because my waist is a little bigger and my hips are a little smaller than the size L range. I included the desired length of the garment, from natural waist to ankle, and rise. They fit me perfectly, and I couldn't be happier. I am picky because I used to sew my own clothes. The cut, drape, and craftsmanship of the items I've received so far is truly outstanding. These pants are Violet Ash. I also bought the bishops sleeve top in Dark Aubergine. They look terrific together. Thank you so very much!
Love ❤️ love ❤️ The color looks amazing!! Moss green. Just what I was looking for. Quality of the linen is perfect. I will be ordering again
Really beautiful color and weight of linen and so so comfortable!
The item arrived faster than expected. The quality of the linen is great as usual. The loose fitting is very comfortable. Thank you so much for such a lovely piece.
Dark Aubergine is as great a colour as I'd hoped it would be 💜 a little loose around the neck, but pretty much like shown in the photos. Pleased with the quality of the linen and their awesome customer service, as usual.
About linen and us
We founded Old Linen Mill with an intention to create timeless and affordable linen pieces.
In hopes that more people around the world will invite linen into their wardrobes and homes, replacing unhealthy synthetic and environmentally taxing fabrics.
When you choose us, you choose a family-owned business with a legacy spanning four generations of linen textile expertise. We focus on the combination of time-tested designs and premium quality European linen fabric, sourced sustainably at our local, oldest linen manufacturer.
Each and every product you discover here is unique and handcrafted with longevity in mind.
To empower you to surround yourself with natural items that grow more exquisite with the passage of time.