While many of us already know how great it feels to wear flowy linen material on a hot summer's day, there's still some hesitation towards linen as a cold weather fabric.

But the truth is, your favourite linen pieces shouldn't be pushed to the back of the closet for 6-9 months of the year, waiting for summer.

The colder months are a great time to pull out a linen jumpsuit, linen pants or a linen top, and style them — for a timelessly elegant look and wildly comfortable feel.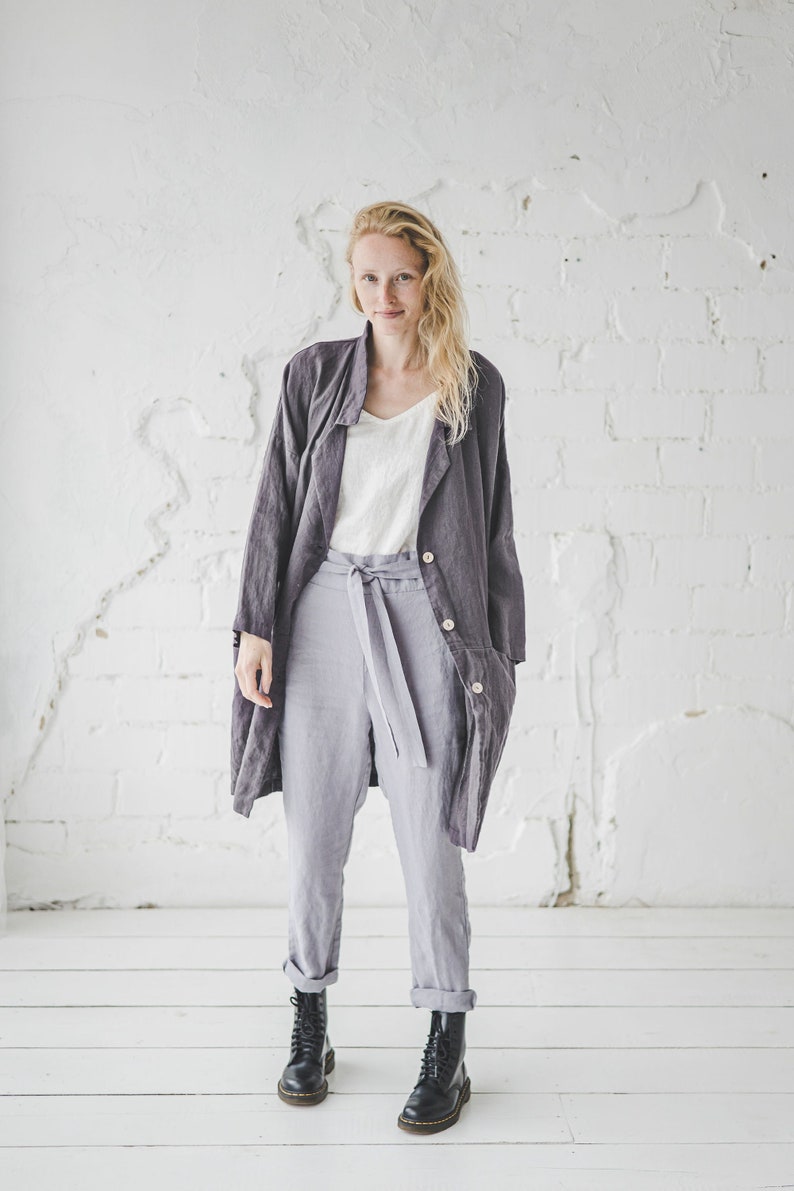 You're probably wondering… Will linen keep me warm when temperatures drop?
The short answer is YES. Linen is made up of flax fibre threads, which have intrinsic breathability and temperature regulating characteristics. Which means that it keeps you cool in summer and warm in winter.

However, the key to really appreciate linen in winter is to create layers.

Let's look at some of the favourite pieces here at Old Linen Mill and see how we can best style them when temperatures drop.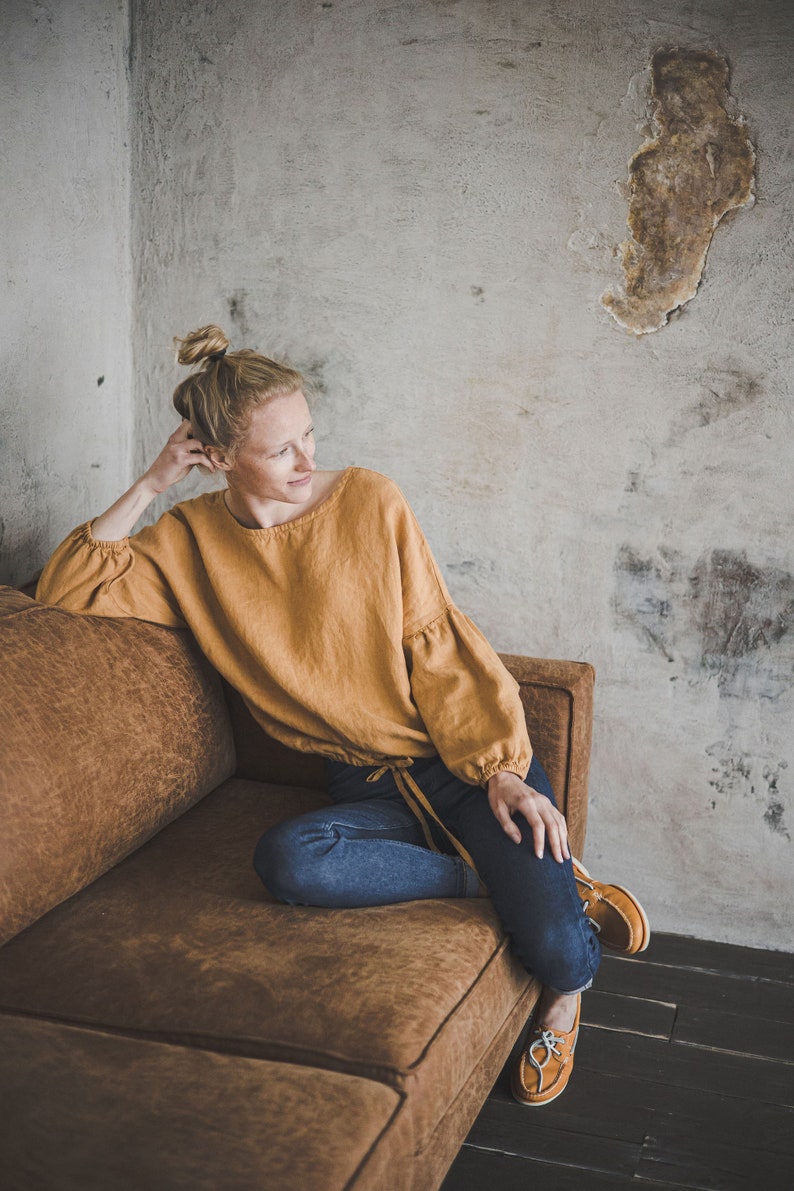 You can wear linen shirts and blouses all year long by adding a base layer underneath to keep you warm, whatever the weather. It could be a fitted long sleeve top or a comfortable turtleneck sweater.

Top tips:
Layering different types of necklines gives the cleanest look.
Tonal layering (black on black, grey on grey, etc) is recommended, especially when combining different sleeve lengths or pieces with details, such as buttons or patterns.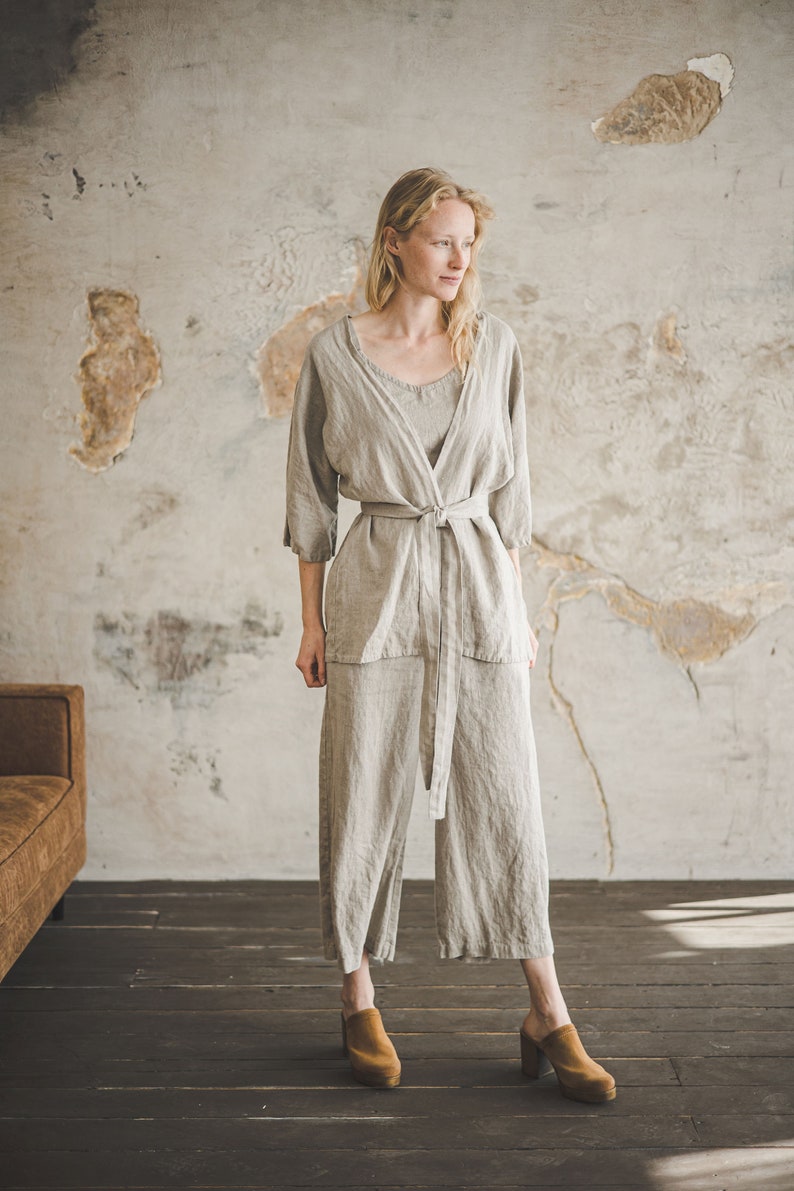 2. Linen pants and skirts

Linen pants look fabulous paired with ankle boots, same goes for linen skirts. Match them with a knitted sweater and you're left with a cosy yet stylish look.

Top tip:
Wear tights or preferably high knee socks underneath to keep you toasty warm.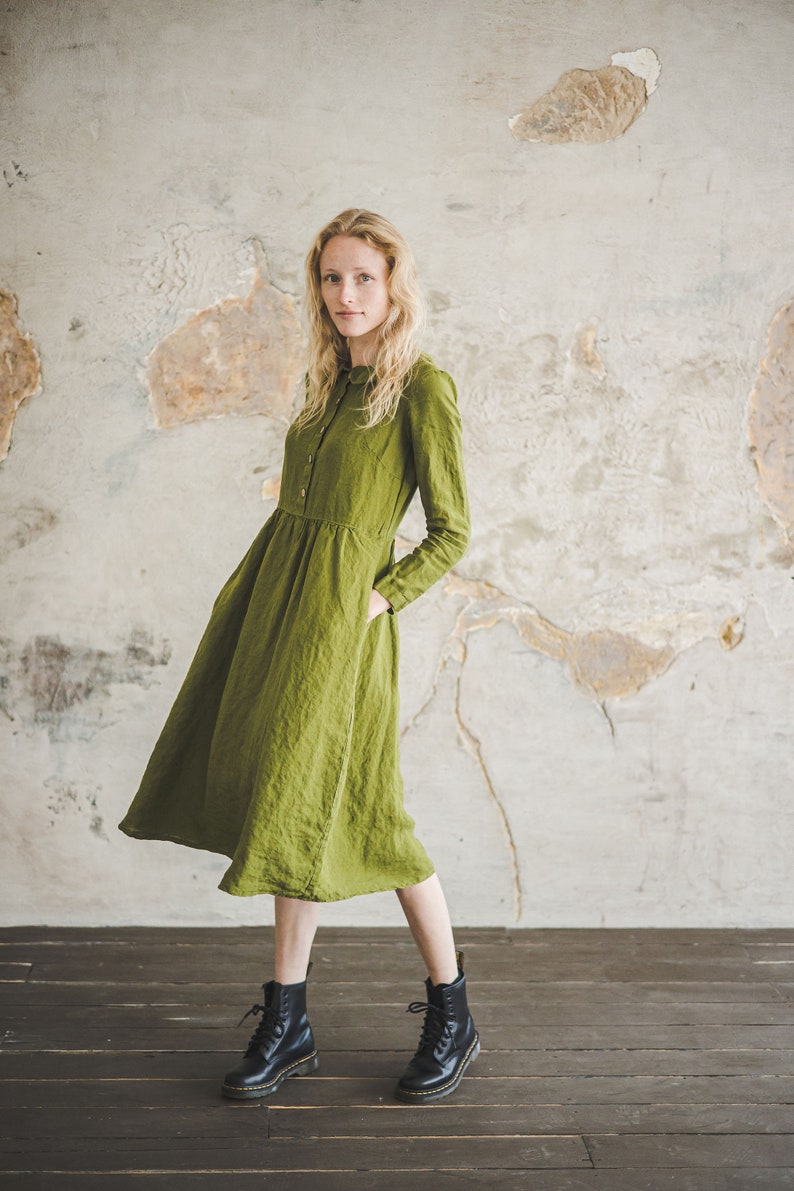 3. Linen dresses and jumpsuits
 
Layering a linen dress or a linen jumpsuit is just as simple as layering pants or shirts. Wear a classic turtleneck sweater underneath, or your favourite wool jacket on top of your linen piece. And of course remember those high knee socks paired with boots to make your legs winter-proof.
A casual day in the office or an outing for a special occasion - you're ready for it all.

Top tip:
Don't be afraid to mix different types of fabrics when layering! For example, linen paired with wool creates a wonderful textural mix that enhances the cozy feel of the overall look. Linen also pairs nicely with silk, cotton and leather too.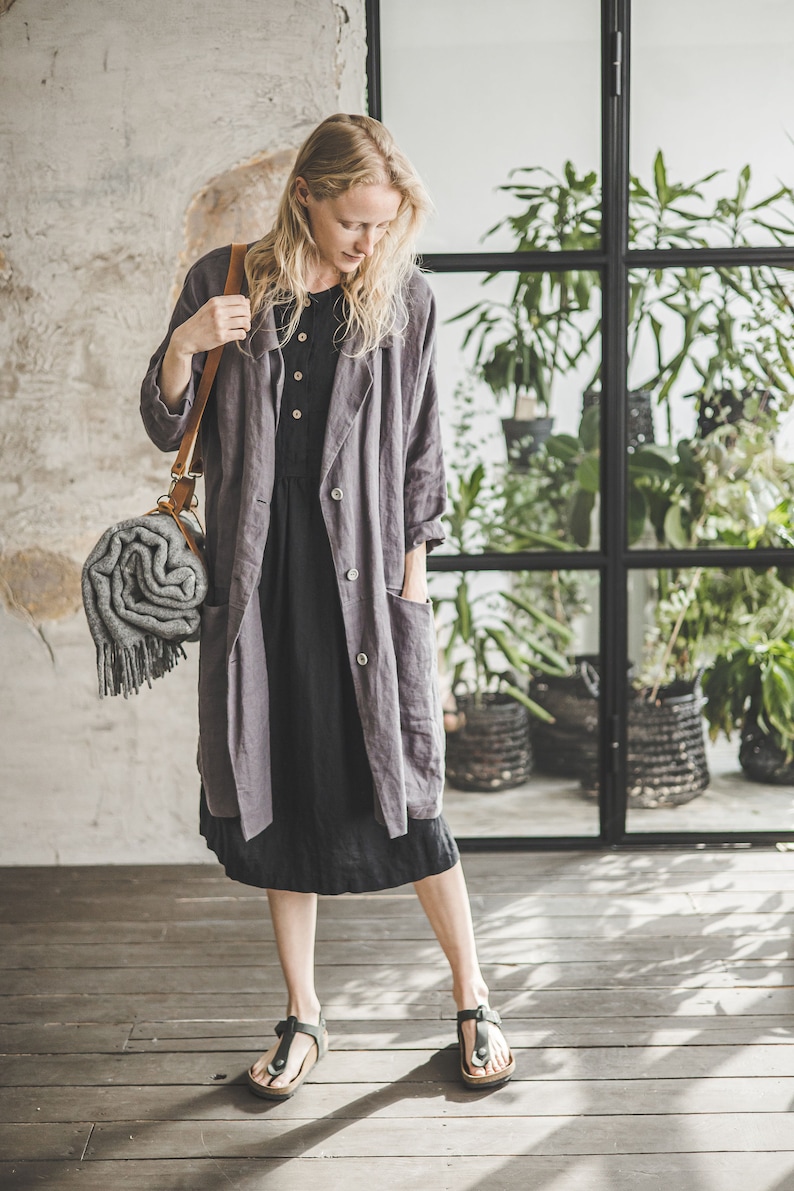 4. Linen jackets and cardigans

A linen cardigan is arguably the simplest way to add a layer of warmth and luxury to any outfit, instantly. Simply add one on top of a plain sweater, a jumpsuit or a dress for a quick touch of comfort and style.

Top tip:
Stick to several tones of the same colour, or play with pairing up complementary hues that go well together.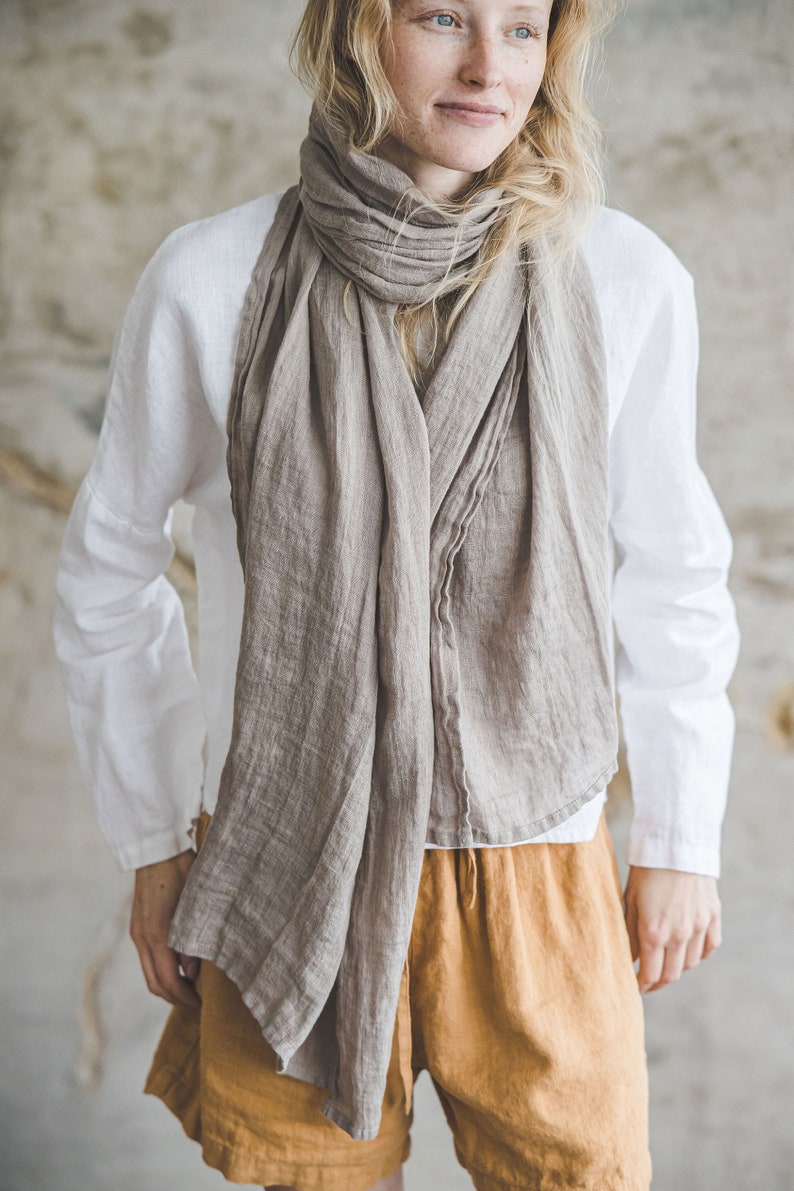 And, of course, we couldn't leave you without mentioning linen scarves and shawls! These linen accessories are a must when the weather gets cold. Not only do they add an essential layer of warmth and cosiness, but they also allow you to remix your outfits, making them feel fresh and re-imagined each time.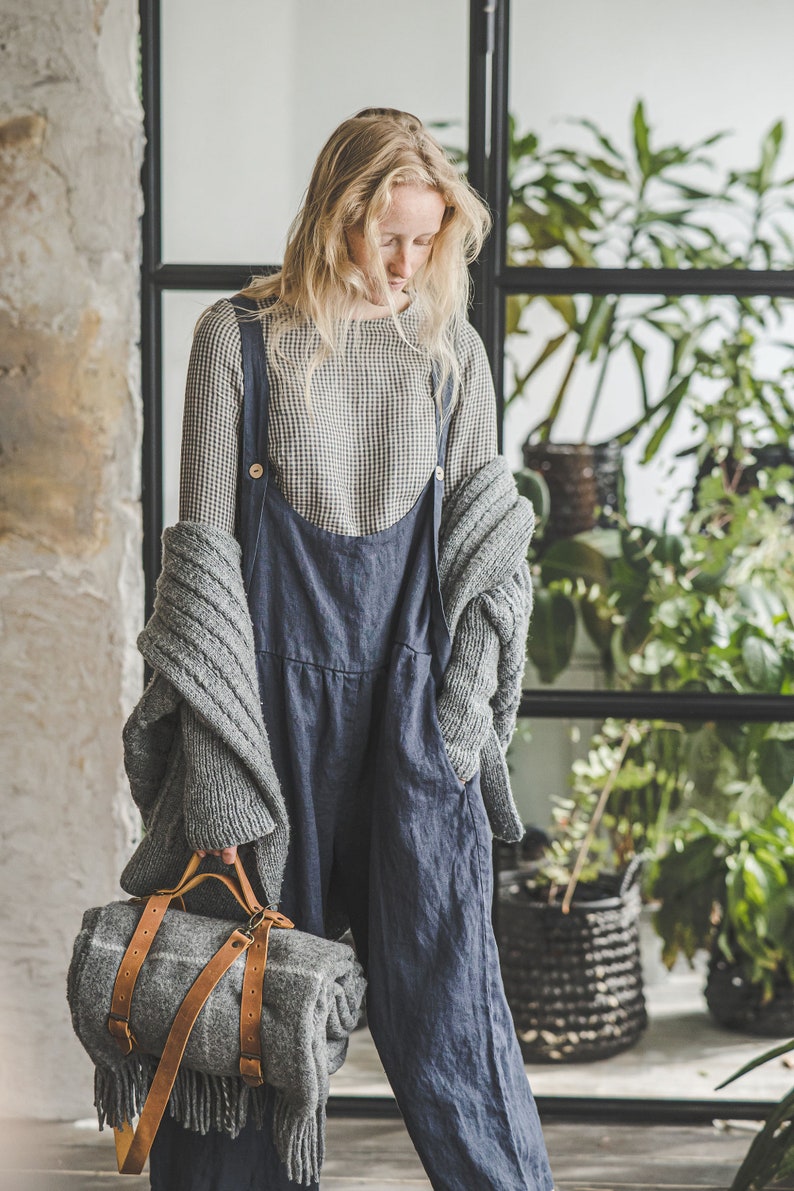 As you can see, linen is a wonderful material all year round! And so, we encourage you to add more Old Linen Mill pieces to your fall and winter wardrobe rotation this year and every year thereafter. Because linen itself is timeless, and with proper care, will last you a lifetime.


Get ready to layer up, mix textures, add on cozy footwear and enjoy your linen favourites into the fall and winter months!